The heavy prog of The Mars Volta is back.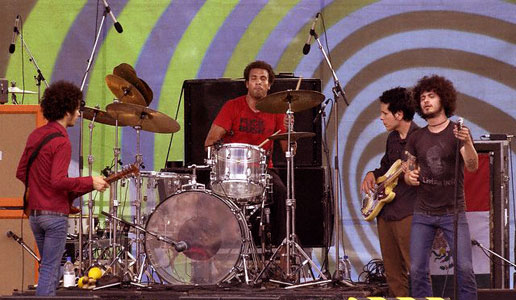 Billboard's Jonathan Cohen reports that the band is releasing on August 22nd its 3rd LP called "Amputechture." A bigass arena rock tour follows.
Check these songs titles – "Vicarious Atonement", "Tetragrammaton", "Vermicide"
"Meccamputechture", "Asilos Magdalena", "Viscera Eyes", "Day of the Baphomets"
"El Ciervo Vulnerado"
Prog-o-Rama!