I indulged my inexplicable fascination with hippie musical culture this week by watching the 2-DVD set of Festival Express, the film of the 1970 train tour of three stadium rock shows in Canada. Bands on the tour included Janis Joplin and her Full Tilt Boogie Band, the Grateful Dead, Buddy Guy Blues Band, The Band, Flying Burrito Brothers and other bands of the day.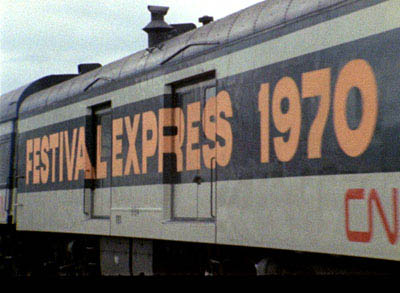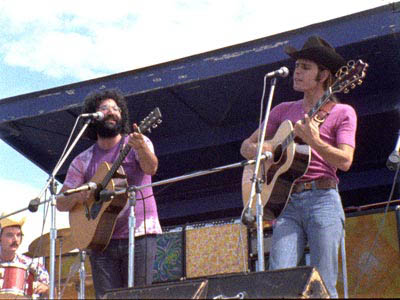 First of all, the idea is top notch – the promoters booked a five-concert tour of Canada's big cities (eventually trimmed down to three shows) and plop all the bands onto a train to get them from one gig to the next. Of course, on the party train, they jam, smoke, drink, fuck and form friendships. Some of it looks genuine, some of it looks faked-up for the cameras. Imagine you and your music buddies 'jamming' for your digital cameras. I thought the DVD captures this jam-out love more in the modern day retellings rather than the actual footage.
And the show footage? Well, I liked a bit of The Band ('The Weight' is genuine American folklore) and Janis Joplin (some solid swivel-hip action along with those ball-bustin' pipes). The Grateful Dead was as boring as I always envisioned (although the DVD extra has a great clip of Dead deadman Jerry Garcia elucidating on why musicians aren't driven by money, as their love of music comes from a different motivating factor-it's good). The other bands (Delaney & Bonnie, Sha Na Na) are somewhat inconsequential.
The music on the DVD sounds great – a masterful mixing job by ace '70s producer Eddie Kramer, renowned for his production of live concerts LPs (Woodstock, Frampton Comes Alive, Kiss Alive II, The Song Remains the Same). The interview extras on disc two are more enlightening about the train goings-on than what the film regales.