Is Clap Your Hands Say Yeah frontman Alex Ounsworth a dyed-in-the-wool Bob Mould fan?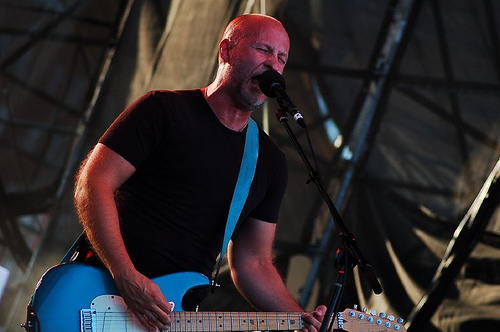 Maybe, since Bob Mould wrote recently on his blog that his band has been asked to be 'special guest support' for Alec's band's big New Year's Eve show at Hammerstein Ballroom.
Wow. To me, an unlikely pairing – will the shy CYHSY kids dig the rough-hewn yet indie driven Mould manrock? Mould writes that he only saw CYHSY for the first time at the November NYC tribute to Bob Dylan, in which both acts played.